I swear, there are actually very many players featured in this photo set, but I really liked this sequence of Ryan Feierabend warming up, so I figured it'd make a nice preview. Those are not all from the same pitch, but were different shots of his throwing motion from various pitches. Click on any Feierabend to see the full photo set, or you can just
click here
.
These are pictures from Sunday, June 3rd, Mariners vs. Rangers. Lots of Rangers bullpen guys, a whole bunch of my "portrait" shots, and some other fun shots of the Mariners beating up on the Rangers in general.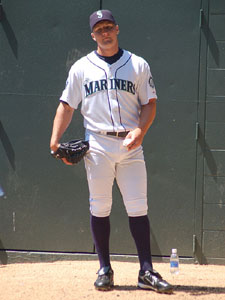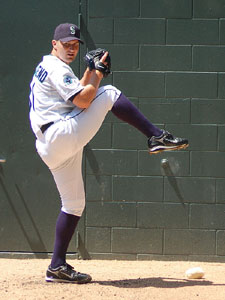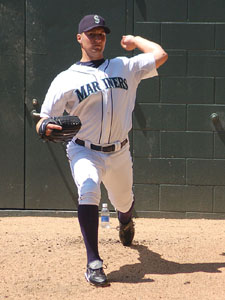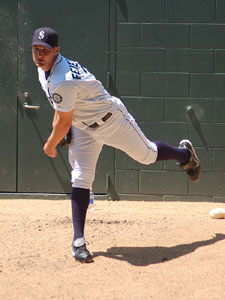 Yay.
While I'm at it, happy 31st birthday to Kenji Johjima! お誕生日おめでとうございます!
I am mostly going to be ignoring baseball again this weekend, though at some point I need to rant about the
Japanese all-star game voting results
. And I need to talk about how awesome
Hichori
Morimoto
is. (I am avoiding talking about certain other things.) Also,
Tomokazu Ohka was DFA'ed
. I wonder if the Mariners could trade Jeff Weaver for him? Something tells me even the Jays aren't dumb enough to do that...