I went to Jingu today to cheer for Keio and to see Tokai's Tomoyuki Sugano up close for once (as opposed to from far away in the Tokyo Dome during things like the NPB-U26 game or the USA-Japan college games). He didn't disappoint, as he struck out 17 Keio batters, hit 155 on the Jingu radar guns, and threw some pretty amazing stuff. I'm going to be in love with this kid until the Giants draft him next year because he's Tatsunori Hara's nephew.
Tokai beat Keio 5-0 and Toyo beat Hachinohe 5-1, so the finals are going to be Tokai vs. Toyo. I will write up a little more about the games in the morning, maybe -- I took 1100 photos today though, so no idea when I will have more of them cropped. Also, since I feel kinda sick after sitting out in the sun for 7 hours today, I think I'm going to watch the final game in the tourney from my air-conditioned room, as BS1 is broadcasting it and none of my friends are going since Keio lost today. Look out here for a liveblog post.
So here is some Sugano in the meantime. Oh, is he awesome.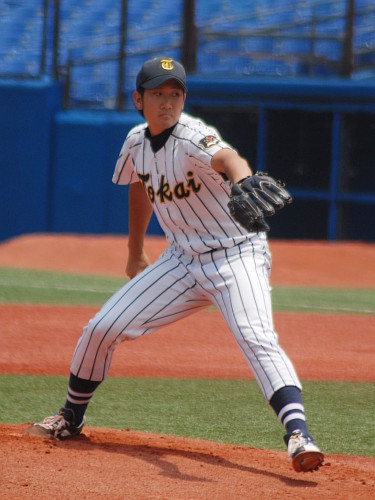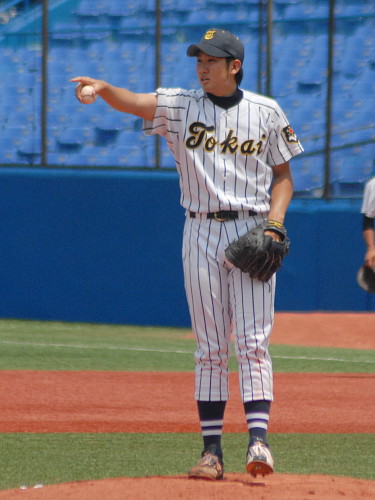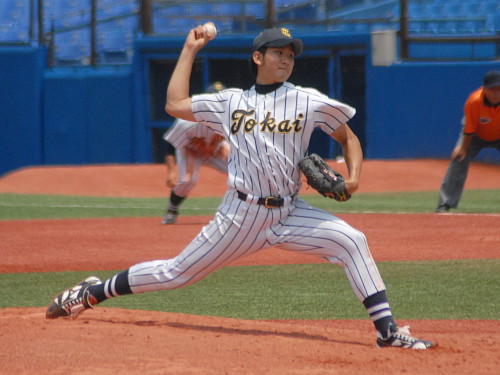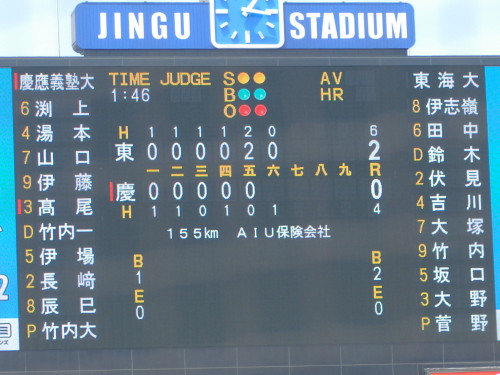 (This is not the final score, btw -- the point of this photo is that I caught the 155 km/h on the Jingu scoreboard. That's 96-97mph for those playing the home game.)