Opening Day at Safeco Field is on April 2, 2007. In our last segment of
the countdown
, we had counted down to 23. So here's another week worth of numbers, as we're down to about 16 days until Opening Day. Woohoo!
(I had several choices for each of these numbers, but tried to go for a nice variety of teams.)

I bet I know who you all thought would be here for #16, but alas, I think he was eaten by David Wells, who has been known to devour the Mariners batting order from time to time.



Since we won't have Darin Erstad to kick around in the AL West anymore, I figured it was worth putting him and his gritty knee brace in here to make up for the lack of a proper #16. Though, who knows, he seems to be taking pretty well to the White Sox so far, eh. Maybe this is all a complex plot to get revenge on AJ Pierzynski.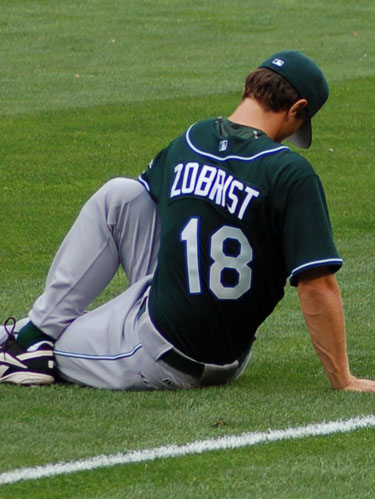 Ben Zobrist is one of those scrappy guys that for some reason I decided to like, even if the rest of the M's blogosphere hates him for making a beautiful diving catch of an Ichiro liner that should have given Felix a win at a Devil Rays game last year instead of having Richie Sexson clobber Seth "Closer to Fine" McClung in extra innings.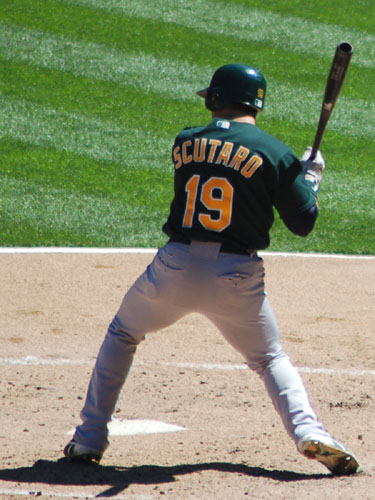 Just say the word, oh! Scu-scu-scutaro!

(No, the theme for this week is not scrappy white guys. Shut up.)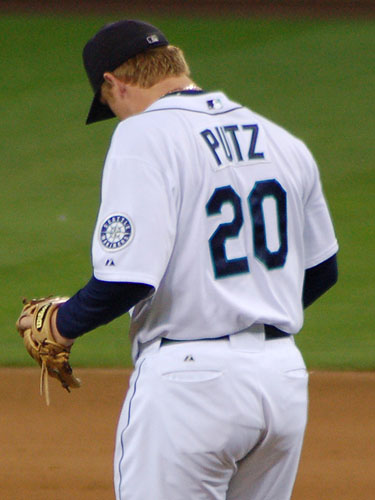 In all fairness, I wanted to put another shot from the Huston Street Dummy Incident here, but then I wouldn't have any Mariners in the mix this week, and that wouldn't be fair to our super-intellectual closer JJ Putz.



Lefty slugger pitcher Andy Pettitte, shown here taking batting practice, did manage to have a higher batting average than Scott Spiezio in 2005.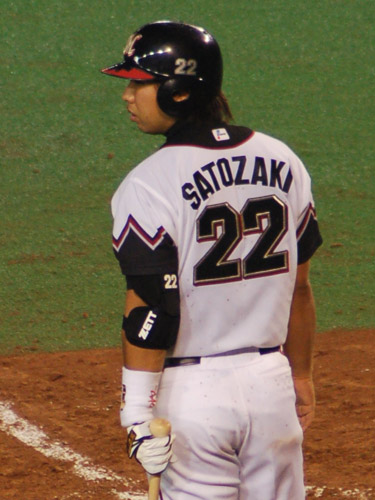 Tomoya Satozaki is the catcher for the Chiba Lotte Marines and is also one of my favorite baseball players in the entire world. If I'm a Marinerd, he's a Marinedork.
(All of these were taken by me in the last two years. Wells, Zobrist, Scutaro, and Putz were all taken at Safeco in 2006; Erstad at Safeco in 2005; Pettitte at Citizens Bank Park in 2005, and Satozaki at Chiba Marine Stadium in 2006.)