Opening Day is on April 2, 2007. As of
last Friday's entry
there were 30 days left or so. Now there's only 23! Where did the last 7 days go? Time flies like a baseball!
(Couldn't keep up with the ex-Mariners theme, so here's just some random pictures I've taken of numbers.)

Ben Broussard is the current Mariners 1B/OF/DH/guitarist. He's a vast improvement over the last rockstar to wear #23 for the team.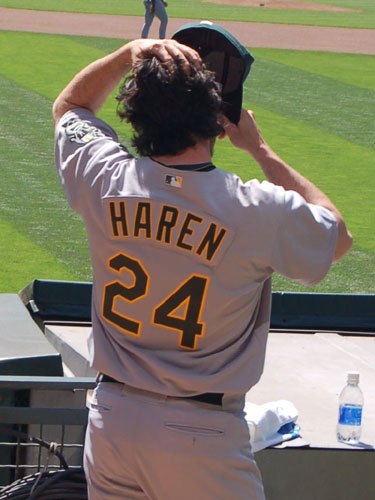 Danny Haren is a pitcher for the Oakland Athletics. He never has a bad hair day, even when pitching in Seattle.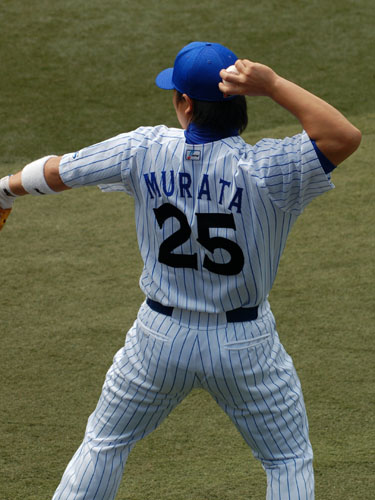 Shuuichi Murata is the third baseman for the Yokohama Bay Stars. He can really smash the tar out of a baseball, but he needs to someday have less strikeouts than hits in a season.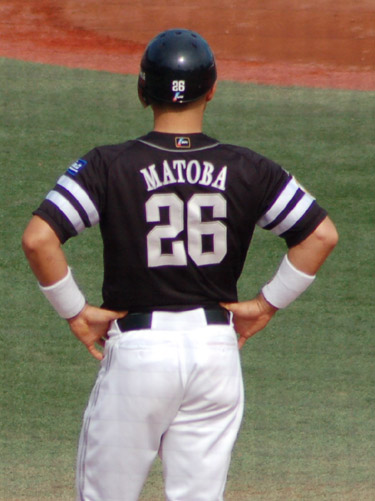 Naoki Matoba is a catcher for the Fukuoka Softbank Hawks. He has the unlucky fortune to be an extremely good catcher and an extremely bad hitter, who had to replace an extremely good hitting catcher named Kenji Johjima.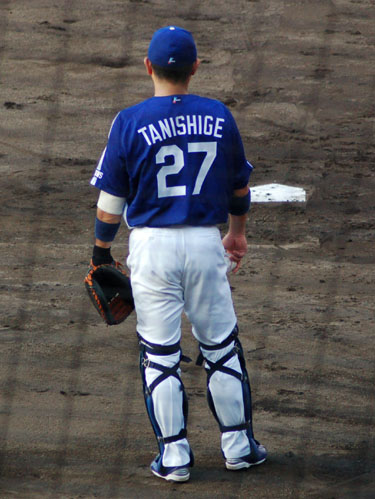 Motonobu Tanishige is the catcher for the Chunichi Dragons. He has quietly been one of the best catchers in the history of Japanese baseball. Someday people might even actually notice.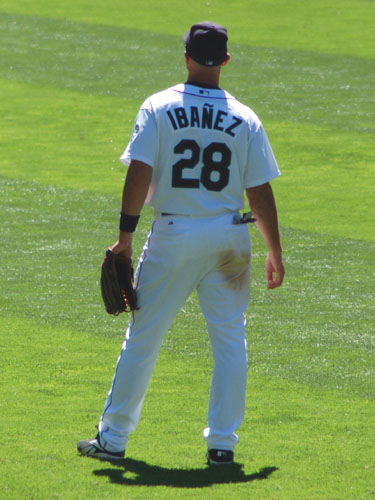 Raul Ibanez is the left fielder for the Mariners. Raul enjoys hitting home runs, throwing people out at home plate, and making statheads who thought his contract extension was a bad idea eat their words.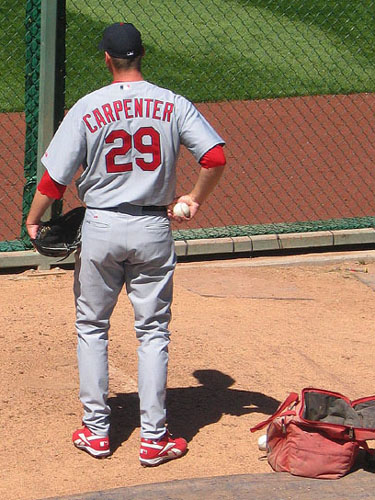 Chris Carpenter is a pitcher for the St. Louis Cardinals. He spends most of his time mowing down National League hitters and making Gil Meche wonder what's wrong with his labrum.
(All of these were taken by me in 2006. Broussard, Haren, and Ibanez pictures were taken at Safeco Field; Carpenter picture was taken at PNC Park, Murata was taken at Yokohama Stadium, Matoba at Miyagi Fullcast Stadium, and Tanishige at Hiroshima Municipal Stadium.)