I don't have time to write a game report -- I'll get to it later this weekend.
In the meantime, enjoy the strangest photo I took tonight. No, seriously. The Rangers pitchers were bouncing these soccer-like balls back and forth during BP. The guy with the grin is Kameron Loe.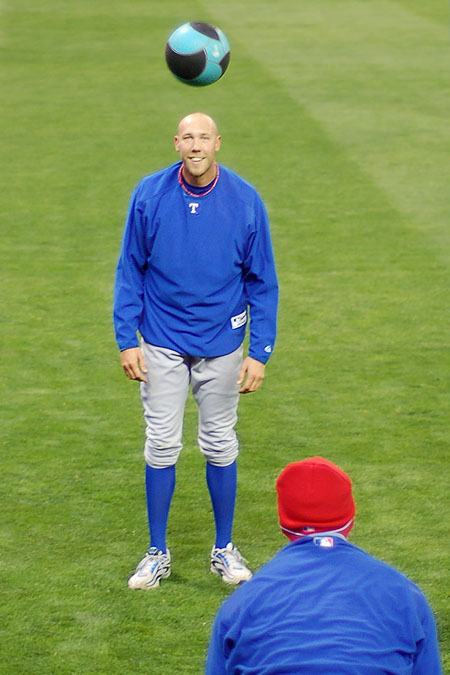 Seriously, it was a pretty freaking cold evening to sit at the park, and I think that actually had a pretty big effect on whether or not baseballs were home runs or warning track shots. Oddly, J-Rod the Washburninator was getting the groundballs, while Kevin Millwood was getting the flyball outs. Despite that all, Ian Kinsler was definitely the Boyfriend of The Day... for my fantasy team, of course. If the Mariners could be said to have a Boyfriend for a
2-5 loss to the Rangers
, it'd be Kenji Johjima, who refused to come to the plate without getting on base one way or the other.