I haven't put descriptions in yet, but here's a pretty big photo set from that nice sunny Royals-Mariners game last Sunday that my camera attended and was kind enough to bring me along.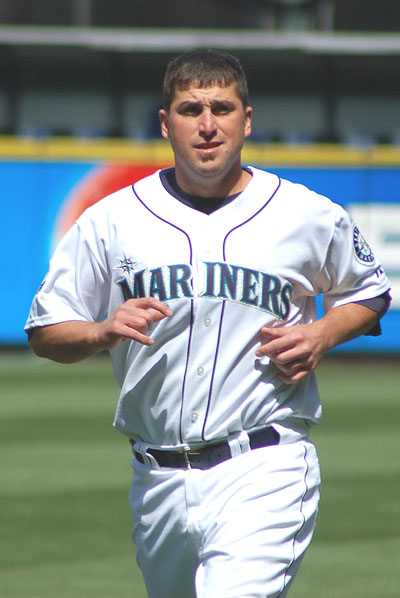 Jamie Burke!
Click on the photo of Burke to get to the big photo set, or click
on this link right here
, or whatever. Lots of fun shots of Mariners (particularly Morrow, Burke, and Betancourt) and of Royals (particularly Grudzilla, Teahen, and DeJesus).
This has nothing to do with this post, but Yukio is down to 5 more hits. I suck at predicting. Also, Yu Darvish is ours, and you can't have him.