I went to Jingu today for the Tohto League games -- saw Yosuke Shimabukuro's college debut. It was a lot like Yuki Saitoh's, though with several thousand less people. But a TON of people flocked to the bullpen to see him warm up:
But anyway -- I took a ton of photos today, I do want to put them up, but I'm going to dinner shortly, so instead I'm just going to put these up of the new Jingu picnic boxes, which I was able to walk around and look at during the first game (wasn't allowed to go in them though, there was a big "DO NOT ENTER" type of chain across each one):
(These are intended for 5 people, it seems)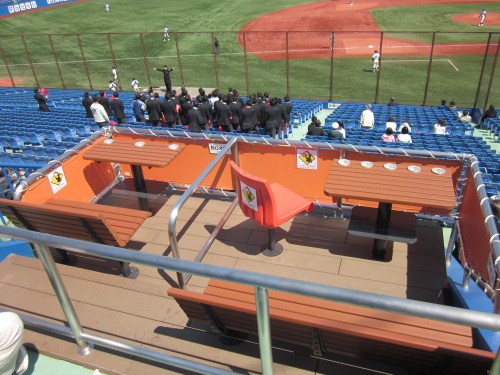 (This is what they mean by 2-person and 3-person picnic boxes)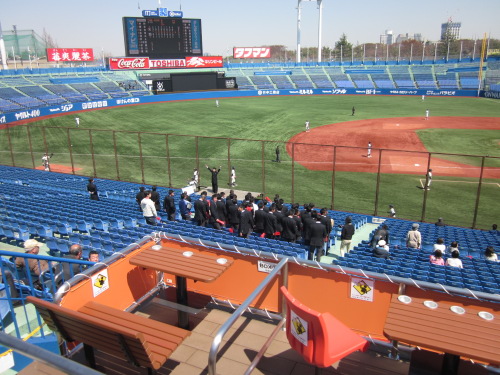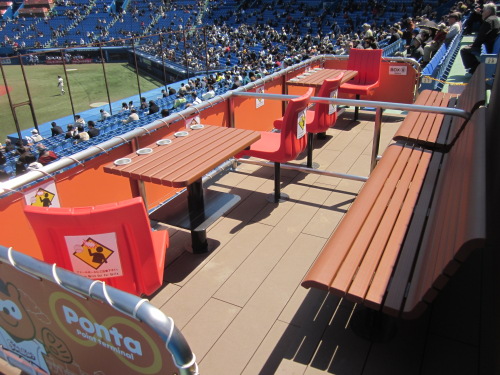 Not a bad view, really.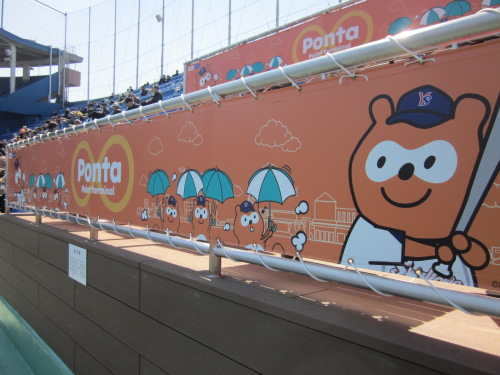 And the fronts are so cute!